Revel in Palm Springs Gay Pride
Celebrate diversity and unity at Palm Springs Pride, the largest LGBT gathering in the Coachella Valley. On the weekend of Nov. 2-3, diverse musicians and DJs will stage over 100 performances in downtown Palm Springs. On Saturday, Nov. 2, the block party extends along Palm Canyon Drive. The pride parade on Sunday, Nov. 3, begins in the Uptown Design District and ends two blocks north of the Kimpton Rowan Palm Springs Hotel.
Tips for Attending:
For families with children, check out games and arts & crafts at the Children's Headquarters.
Teenagers and young adults will find relaxation, games, drag and make-up fun, and other forms of creative expression at the Youth Zone, a hub for LGBT, questioning and ally youth ages 14-21.
Use the free Palm Springs Pride app to receive breaking event alerts, access maps, and view and share photos.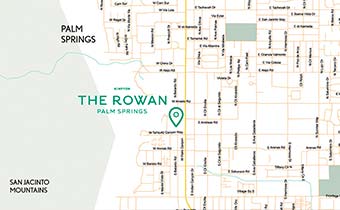 Getting There
Palm Springs Pride unfolds downtown, practically at the doorstep of Kimpton Rowan Palm Springs Hotel. Dance in the streets just steps away from home.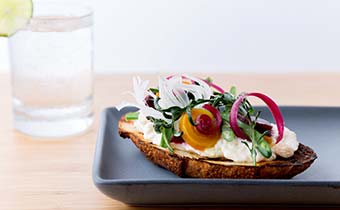 Drinking and Dining
Fuel up for the parade at Juniper Table, where the food is fast, fresh and fulfilling. At night, continue the revelry on our rooftop with handcrafted cocktails at High Bar.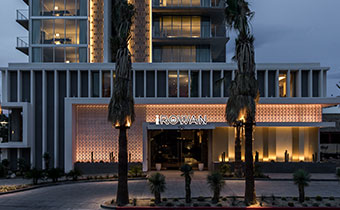 The Scene
Kimpton Rowan Palm Springs Hotel is perfectly situated in the epicenter of all the downtown happenings. To keep tabs on what's happening around town and special events at the hotel, check out our event calendar.