A Restful Hotel Near Stagecoach
The Stagecoach Festival, (April 23-25, 2020) which spotlights country music, traditionally takes place the weekend following Coachella. Though held on the same grounds, this sister event has a different vibe; cowboy hats and boots abound, and in the more relaxed atmosphere, attendees are allowed to bring low-back chairs to spread across the field. Tractor exhibits offer popular selfie backdrops, and barbeque contests scent the air with smoked meats. This year the line-up features Florida Georgia Line, Keith Urban, Garth Brooks, Jake Owen, Kacey Musgraves, Kane Brown & Trisha Yearwood.
Tips for Attending:
For those with children, the Half-Pint Hootenanny offers a sheltered area with arts and crafts, face painting and hair decorating.
For a good, old-fashioned hoedown, check out the schedule at the air-conditioned HonkyTonk Dance Hall; dance lessons are on the agenda.
On Monday morning, a massive exodus of trailers and motorhomes make slow work of travel. Consider hitting the road on Sunday night or staying an extra day.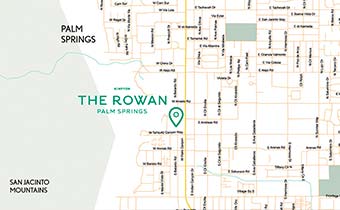 Getting There
Stagecoach takes place in Indio, CA, approximately 25 miles southeast of Kimpton Rowan Palm Springs Hotel.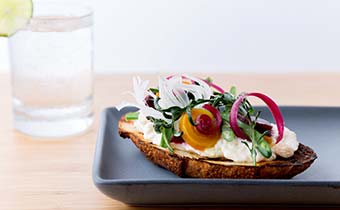 Drinking and Dining
Recover from all that sun with a dip in the tranquil rooftop pool of Kimpton Rowan, followed by equally refreshing cocktails at High Bar.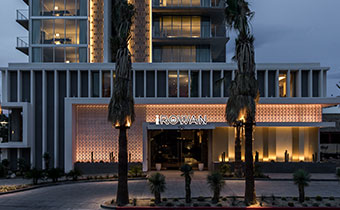 The Scene
Kimpton Rowan Palm Springs Hotel is perfectly situated in the epicenter of all the downtown happenings. To keep tabs on what's happening around town and special events at the hotel, check out our event calendar.