An Energizing Experience in the Oasis of Palm Springs
Wellspring Wellspring (Oct. 26-28), the newest endeavor of Wanderlust, offers a three-day escape that fosters a healthy self, society and planet. Part ideas conference and part wellness festival, the gathering features invigorating workouts; restorative treatments; inspiring workshops and seminars; and one of the world's largest wellness exhibitions. In the inaugural 2018 event, the lineup included world-renowned talent, socially conscious companies, revolutionary thinkers and celebrities at the forefront of wellness movements, like Russell Brand and Alicia Silverstone.
Tips for Attending:
More than 200 sessions are on offer; sign up early for a full selection.
If you're a fitness instructor, yoga teacher, healer, bodyworker or other practitioner in the wellness industry, you may be eligible for a pro discount.
Consider your schedule carefully when packing—yoga mats, loose clothing, running shoes and even cycling shoes might make the list.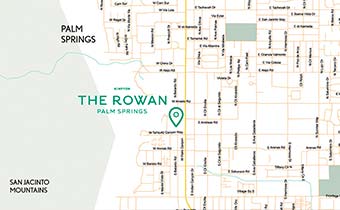 Getting There
Wellspring is held at the Palm Springs Convention Center, an easy half-mile walk from Kimpton Rowan Palm Springs Hotel. A sanctuary in its own right, the Kimpton Rowan is the perfect choice for a wellness-centered stay.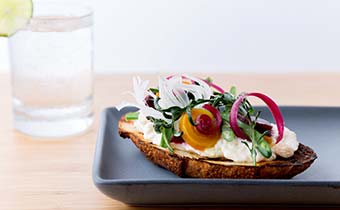 Drinking and Dining
After the hustle and bustle of the Convention Center, indulge in an intimate meal at 4 Saints, where fresh, seasonal food and sweeping desert vistas satisfy the body and spirit.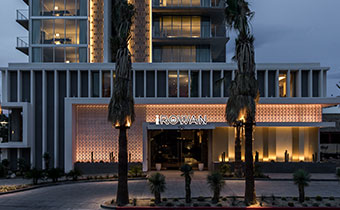 The Scene
Kimpton Rowan Palm Springs Hotel is perfectly situated in the epicenter of all the downtown happenings. To keep tabs on what's happening around town and special events at the hotel, check out our event calendar.