Our Palm Springs Hotel Brings the Spa to You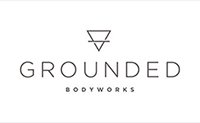 Palm Springs
1701 North Palm Canyon, Suite 3
Palm Springs, CA 92262
Hours of Operation:
Mon, Wed-Sat: 9AM-6PM
Sun: 10AM-3PM
Closed on Tuesdays
After a long hike in the canyons or a day of diligent treasure hunting through endless antique shops, take the time to restore your body and spirit. Kimpton Rowan Palm Springs Hotel has partnered with Grounded Bodyworks for relaxing and reinvigorating in-room and in-spa treatments. Let the desert melt away every last worry and ache with a custom spa experience.
About Grounded Bodyworks
Grounded is a boutique day spa that provides the highest quality of services by certified professionals. We offer curated treatments, including deep tissue massage, therapeutic bodywork, reiki, cupping, OSEA skincare, nails + meditation, and a brand new hair studio. We can bring the treatments to you at your home, hotel, or Airbnb.